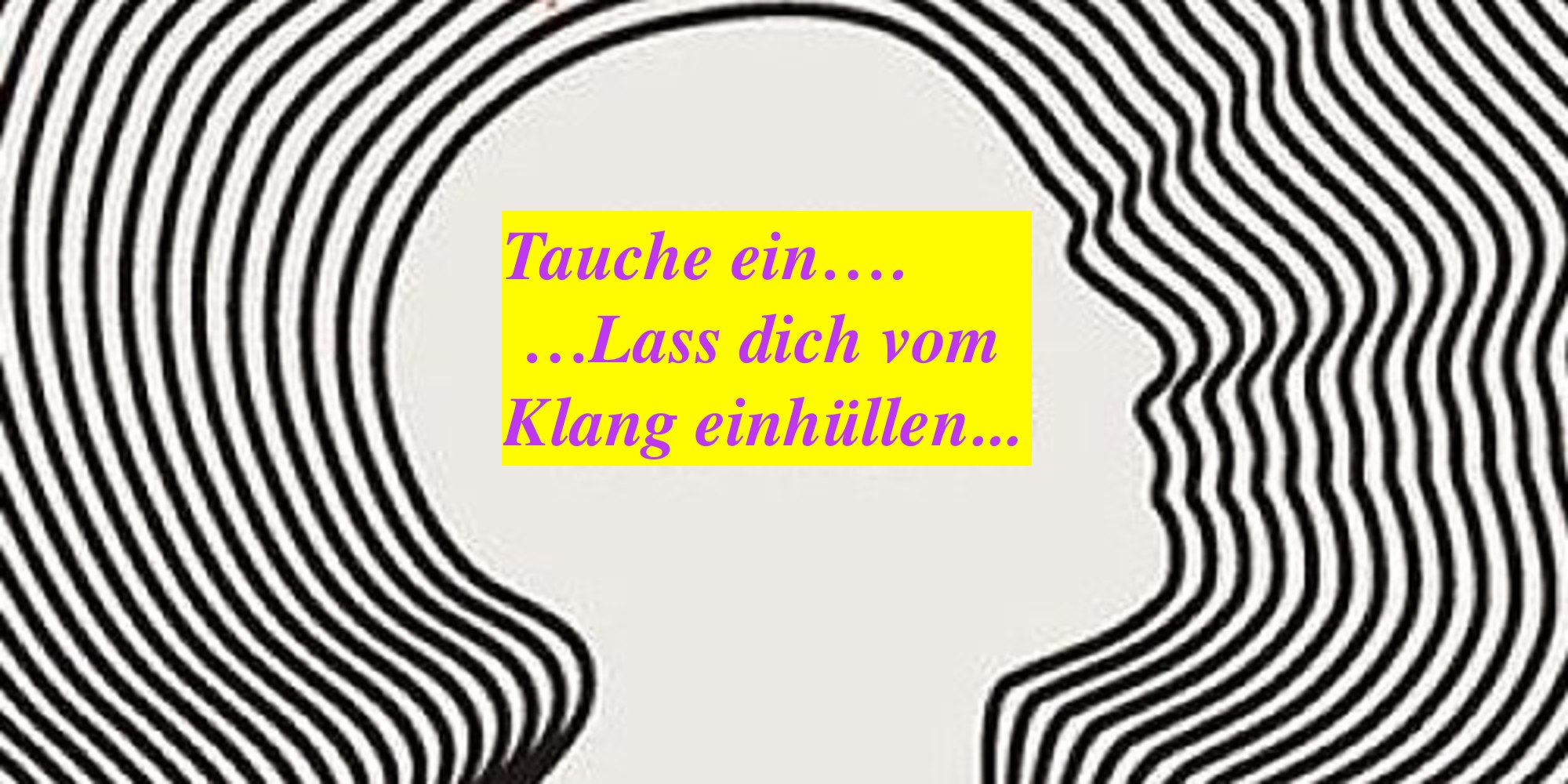 SCHLAFKONZERT - CONCERTO RELAX - SLUMBER CONCERT - ..
.....mit ..Gisele .....
with Gisele ......con Gisele…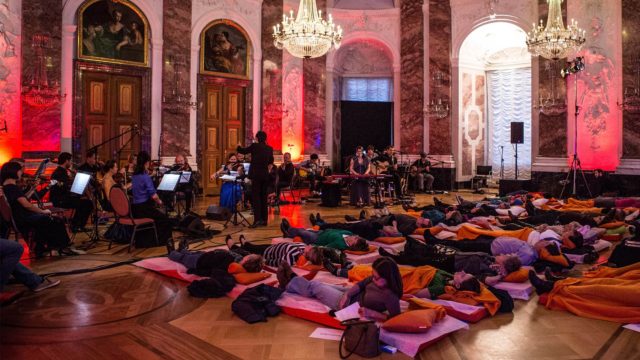 im Konzertsaal.....
auf der Wiese....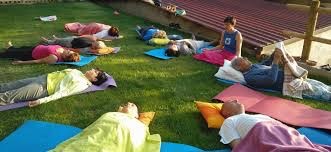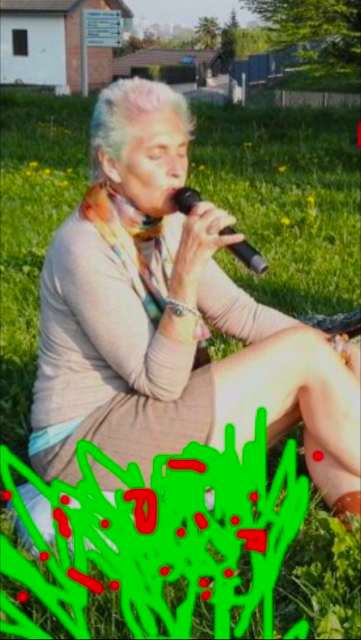 (see engl. text below - vedi il testo taliano sotto.... )
Eine Idee von von Julia Buch, Studentin an der Hochschule Mannheim Pop
Ihre Idee: "Es sollte ein Konzert sdin, in dem es heißt:"
Jetzt könnt IHR
AUSRUHEN - ENTSPANNEN - GENIESSEN -
BATTERIE AUFLADEN!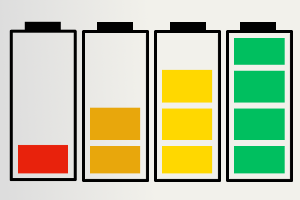 Ein Konzert mit Matratzen statt Stühlen. Legt euch bequem auf die Matten!
"MAN MUSS NICHTS TUN .. ES GENÜGT EINFACH, ZU SEIN UND ZU EMPFANGEN !!


Die langsame ruhige Musik und Giseles Stimme haben eine beruhigende Wirkung. Während des Zuhörens entspannt sich der gesamte Körper und die Seele. Die Herzfrequenz und Atemfrequenz werden gesenkt (medizinisch getestet und bewiesen)
Aber ein Schlaf Konzert? in Deutschland gibt es sie schon, und sie sind immer ausverkauft

"Man wird den Stress los und lädt die innere Batterie auf!

...ES GIBT NICHTS ZU TUN... SEI EINFACH DU SELBST ...GENIESSE... ENTSPANNE DICH ..

"Und bitte kein Applaus zwischen den Stücken."

Musik live gesungen ...von Gisele
Basis sind Originalstücke (432 Hz) von Gisele sowie solfeggio Frequenzen .., die einen großen Einfluss auf dein ganzes Wesen haben !!
Hörprobe von Giseles Musik auf: www.giseledivina.com
******** ******** **********
An idea of Julia Buch, student at the Academy of Mannheim Pop Her idea: "There should be a concert that says," Now you can rest and relax. " A concert with mattresses instead of chairs. Lie down on your mats!
"NOTHING TO DO .. JUST BE AND RECEIVE !!


The slow music and Gisele's voice have a soothing effect. While you are listening, the body and your whole being relax. Your heart beat and your brathing count is reduced . (medically tested and proven)
......a SLUMBER CONCERT?
In Germany, they already have those concerts, and they are always sold out!!
"It relieves stress and recharges the inner battery into a relaxed concert.

JUST ONCE, THERE IS NOTHING TO DO... JUST BE AND RECEIVE...ENJOY!!
.
"And please no applause between the pieces."
The music sung live ... the base is original music (432 Hz) by Gisele and solfeggio frequencies .. that have a great effect on your whole being !! *
Listen to Gisele's music here: www.giseledivina.com

******** ******** **********

Un'idea di Sgra. Julia Buch,(cantautrice), studente presso l'Accademia di Mannheim Pop
La sua idea: "Dovrebbe essere un concerto in cui viene detto: "Adesso puoi riposarti e rilassarti!. Un concerto con materassi al posto delle sedie. Mettiti sul materasso / o sul lettino!" NIENTE DA FARE.. BASTA ESSERE E RICEVERE!!

La musica lenta e la voce di Gisele hanno un effetto calmante. Durante l'ascolto il corpo e tutto l'organismo si rilassano. Il battito cardiaco e la frequenza respiratoria vengono abassati. (attestato dai medici)
Ma un concerto divano? in Germania se ne trova già concerti del genere chi sono sempre esauriti!!
"Si scarica lo stress e si ricarica la batteria interiore in un concerto relax.
Una volta c'è nulla da fare solo… Basta essere te stesso..

NON FARE — SOLO ESSERE!! Rilassare… godere…
"E per favore non applaudire tra i pezzi. "
La musica è cantato dal vivo… la base sono pezzi originali (432 Hz) di Gisele e si usa delle frequenze solfeggio.. che hanno un grande effetto su tutto il tuo essere!!
Ascolta la musica di Gisele qui: www.giseledivina.com

***** ****** ******
***** ***** ****** ****